Posted by
The Wizzle

| Posted on Wednesday, May 16, 2007 at 7:29 PM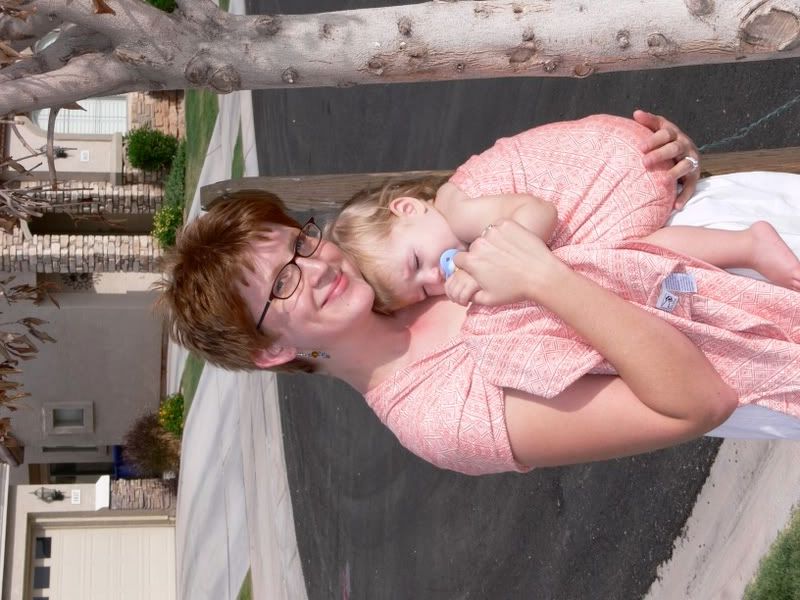 Which do you want first? (Don't forget who's in charge here - you'll take whatever I give you!) *evil cackle*

I think I should include at least one evil cackle per day. That can be my trademark. Excellent.

OK, bad news first, since it goes with my photo du jour. Eve was possessed today. Seen the Exorcist? Just like that. Don't know what got into her, but she was positively demonic. I had David take some pictures of my new wrap and we managed to catch her looking just "tired" in one, so we'll use that so as not to offend our more sensitive readers.

And the good news is that we are going to be receiving an offer on our house tomorrow! A young engaged couple came by not once, but twice today and she said we will definitely be hearing from them. I'm choosing not to panic yet, since this happened once before and then the buyers changed their minds - but it does look promising!

So, watch this space closely for updates. When I know more, dear reader, so will you.